James D. Fife
Attorney at Law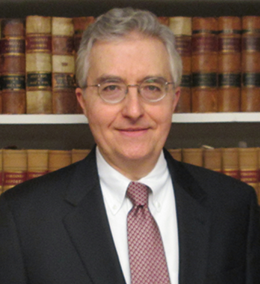 Providing estate planning, business planning, and tax planning advice that helps individuals and families identify and meet their wealth management goals

Practicing in Arlington, Virginia, attorney James D. Fife has substantial experience helping small business owners and other individuals meet estate planning and tax planning goals for themselves and their families.
As an experienced business law attorney, James D. Fife helps clients choose the most appropriate forms of organization for their businesses and provides advice about related income tax planning matters. Mr. Fife uses his practice experience and educational background, including a graduate law degree in taxation, to help clients identify and resolve federal income tax issues that arise in the areas of estate planning, probate, and business planning.
The firm provides comprehensive legal services that address the specific concerns and requirements of its clients. The firm also assists clients by preparing documents that are customized to meet their individual objectives.
Communication between an attorney and his or her client is an important part of legal representation. An exchange of information between the lawyer and client is necessary to ensure that both the attorney and the client have the information required to participate effectively in the representation.
In its representation of clients, the Law Office of James D. Fife encourages effective attorney-client communication. The firm provides clients with advice that enables them to make informed decisions about issues that relate to their objectives. When alternative arrangements may be used to accomplish a client's objectives, Mr. Fife helps the client compare those alternatives by giving advice about the legal and tax consequences of each arrangement.
Contact the Law Office of James D. Fife for an initial consultation to answer any questions about the firm's services in the areas of estate planning, estate administration, or business law.
I will handle the complexities so you can sustain your legacy.
Bar Admissions
Virginia, 1981

District of Columbia, 1993
Education
George Washington University National Law Center, Washington, District of Columbia
LL.M. in Taxation – 1989

College of William and Mary School of Law, Williamsburg, Virginia
J.D. – 1981

University of Virginia
B.A. – 1978
Honors: With Distinction
Published Articles
"Increased Flexibility for 401(k) and 401(m) Plans in Final Regs."
20 Taxation for Lawyers 156 (1991) and 47 Taxation for Accountants 293 (1991)

"Structuring Buy-Sell Agreements to Fix Estate Tax Value"
22 Estate Planning 69, 1995

"Minimizing Application of Section 2704 in the Estate Tax Valuation of a General Partner's Family Limited Partnership Interests" (Co-Author)
20 Tax Management Estates, Gifts and Trusts Journal 127, 1995

"The Family Limited Partnership: A Tool for Insulating Assets-Part 1 and Part 2″
Journal of Asset Protection No. 1, 22 and No. 2, 31, 1995

"Structuring Family Limited Partnerships for Gift Tax Annual Exclusion Planning"
3 Journal of Asset Protection Planning No. 5, 23, 1998
Speaking Engagements
"Family Limited Partnerships and Family Limited Liability Companies: Estate And Gift Tax Issues" (Seminar on Estate Planning Techniques In Virginia)

"The Estate's Timetable – Time Is Of The Essence" and "Examining The Guidelines Of Fiduciary Responsibilities And Liabilities" (Seminar: "Probate: Beyond The Basics")

"Filing The Inventory" "Spouses Elective Shares" and "Closing The Estate" (Seminar: "The Probate Process From Start to Finish in Virginia")

"Asset Protection for Family Limited Partnerships" (Seminar: Asset Protection Planning in Washington, DC)

"Transfer Tax Planning for Family Limited Partnerships and Family Limited Liability Companies" (Conference sponsored by Northern Chapter of Virginia Society of CPAs)
Professional Associations and Memberships
Virginia State Bar, Trusts and Estates Section, Member

Arlington County Bar Association, Business Law Section, Co-Chairman, 1998 – 2001

Northern Virginia Estate Planning Council